"A State of Mental Confusion", the album by the French –Portuguese band Insane Blue, has an uncanniness, a captivatingly innovative freshness that's both hypnotic and imposing. It also manages to neatly encapsulate the band's overall approach to their art. The music it contains is majestic and vast, sweeping and often awe-inspiring. Yet it's also ethereally esoteric, both atmospheric and melancholic, and occasionally downright explosive. Formed by cousins Phillippe and Paul, all the way back in the 90s, Insane Blue deliver intricate and monumental alternative rock soundscapes that splendidly engage the listener.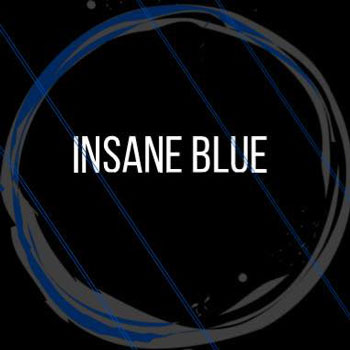 "A State of Mental Confusion" is linear and intense. There's always a palpable sense of urgency to the music, while it also maintains portentous flavors and languorous swells that remind us of post-rock arrangements in some tracks.
The opening track, "10", is a perfect example of such ominous brilliance. Layers of crushing dissonant guitars and chugging riffs form a gargantuan backdrop to the soaring melodic vocals. It gives the track a truly star-strewn and otherworldly quality.
The album almost immediately hits a peak of accessibility with "The Piano". The beautifully sung melody weaves a captivating aura underscored by the dominant piano and a steady driving beat. This is a radio-ready recording meant to be shared on many playlists, highlighting all of Insane Blue's songwriting, and performing skills. This formula is brilliantly replicated on "A Crown of Twelve Stars", which features some more stunning vocals, and a euphoric chorus, with flourishes of falsetto.
The album moves through its different parts with skill and confidence, gradually reshaping itself as something dynamic and profound, adorned with muscular musical arrangements, and intriguing melodies.
"The Sound and the Fury" is another excellent work, forging a blend of emotional vocals, sweepingly dramatic strings, and jangling guitars. Insane Blue are at their absolute best when delivering slow to mid-tempo songs, which they infuse with feeling and atmosphere.
The surprise comes on "Nightfall" with its upbeat, electro-flavored aesthetic, filled with fluttering synths and a handclapping beat. Their commitment to tweaking their sound by focusing on different aspects of their musical intuitions is hugely commendable, and allows Insane Blue to expand in ways that are even more technically astute and engrossing.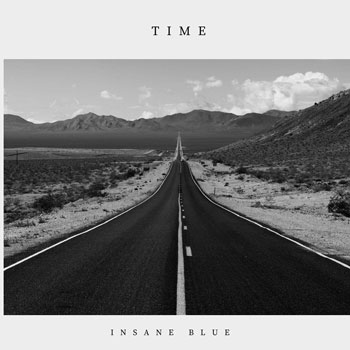 The vocals reach cosmic heights on "Haze" while the musical backdrop builds into frenzied and magnificent crescendos. The song is expertly crafted, wringing out every conceivable drop of emotion from its various peaks and troughs.
By the time you reach the penultimate track, "Time", it is already clear in your mind how the power and nuance of the lead vocals are a major focal point of Insane Blue's sonic templates. Once again, the lead voice and the dramatic strings meet and intertwine in a majestic arrangement.
There are so many superb individual moments throughout the album, it is hard to pick out all of them, but this track certainly possesses many. It swallows the listener, creating a soundscape that is completely encapsulating.
The album "A State of Mental Confusion" closes with "Sad Song for a Movie", which is wonderfully spacious yet wholly impassioned, and provides a nice counterpoint to some of what has come before. Here Insane Blue again prove that they know how to use rich dynamics, while showing deep emotions.
Insane Blue do not just create music, they create atmospheres and feelings. Every once in a while, a band like Insane Blue comes along, proving just how much creativity and imagination alternative rock music can deliver, and how breathtaking the results can be when's it's done right.