The single "Company" by Mus Matos proves there is power in showcasing your truths. His raw and unsealed lyrics focus on his own experiences, while correlating it back to his fans. Whether you are in your bedroom re-evaluating your own life, or listening to Matos' music late night in the car, he does a fantastic job weaving everyday experiences and emotions into his work, while blatantly unpacking exactly what he feels.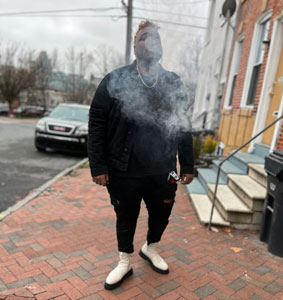 How else would you describe the opening lines of "Company": "Just say. Just say that you mean it. Your face. Sometimes I can read it. But not right now at all. Fuck me 'til the waves are crashing in. This was never love. I ain't never ask you to pretend. Hope you know that I can't give you what you need. Company is all I. All I. All I ever promised is. Company is all I. All I give. All I give. Company all year. All I give. Comfort Comfort."
It is this kind of unfiltered honesty, which has garnered Mus Matos 4 million streams across music platforms, with no help from music labels or distribution labels. These are mighty numbers for a fiercely independent artist, who thrives inside his sophisticated blend of soulful R&B vocals, and head-bending hip-hop beats. Mus Matos is proudly carving out his very own lane in a heavily trafficked highway, and "Company" proves to be another turbo-boost in his career.
Hindered by the pandemic like most artists, Mus Matos is back to dropping music more frequently, and will soon be launching his #MatosMondays project – a new bi-weekly release of singles for fans to add to their favorite playlists. No doubt, the Philadelphia native's versatile, dark and alluring sound will become a staple in the urban music categories, allowing his music to pierce through the noise.
Mus Matos music is different. It encompasses R&B storytelling, where Matos expresses his feelings about balancing relationships, love, and tribulations from a vividly honest and mature perspective, while at the same time allowing you to bob your head to a heavy beat.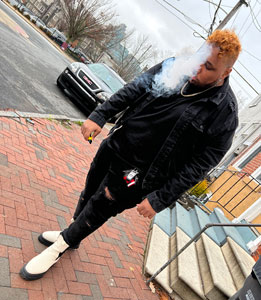 The consistency of "Company", also lies in the fact that the song contributes to Matos' mission of creating music with a message. While his voice drips with soul, his pen bleeds with authenticity.
He pours the entirety of his emotions into "Company", emphasizing that though it may never seem enough, 'company' is all he ever promised, and can give. Mus Matos, as an artist, creates raw, sustainable storytelling, while also displaying his artistry. He crafts this song with deep moods, and intensely penetrating lyrics, combined with melancholic production, which lead listeners through his mordant but legitimate thoughts.
Atmospheric synths, deep bass and a thick kick-drum thump, add to the haunting feeling that creeps through "Company", as Mus Matos weaves across emotions, actions, and consequences beautifully.
The song speaks to Matos' ability to write compelling melody above instruments that breathe with emotional weight which persist throughout "Company". This alone is mesmerizing, without even touching upon Mus Matos' voice, which really sets him apart. No doubt, there is plenty to fall for on "Company".
OFFICIAL LINKS:
Website: www.musmatos.com
Instagram/Twitter: @MusMatos
Spotify: open.spotify.com/artist/28GQ8E4MVc1045BZ9rz3wl
Apple Music: music.apple.com/us/artist/mus-matos/977757151
Facebook: www.facebook.com/MusMatos