Since R&B has been put on the back burner (so it seems) with respect to the charting dominance for Rhythm & Blues. Only, until recently a new Queen by the name of "Jai Emm" has magically arrived on the genre-block. To many, Jai Emm is a force to be reckoned with and breath of fresh air. Especially as an emerging, new Artist on the rise, but she is receiving serious praise with nods, by the R&B industries Gods of Soul.
"All For Some" was Released on Feb 20, 2022 and under the Price Royalty Publishing / label catalog name of Price Royalty in all Digital Streaming Platforms. It may seem a bit backwards or odd to fans (existing and new) to see the primary vocalist as a Feat vs Main Artist on the song. Emerging Singer & Songwriter Jai Emm she was actually on board with the concept and understood the assignment, with respect to Publisher & Executive Producer, Jeseka Price.
Price said, "We are building a catalog that can be located in all digital streaming platforms and additional areas by using our name as the brand, making it easier for all of our fans, clients & future prospects. This way, anyone can easily locate a body of musical work in the system by typing Price Royalty vs searching the database for identical artist's names or song titles that have inundated the #DSP or internet search system. Therefore, the primary purposes and goal of this method will always be to showcase our new or current Talents work, from pitching songs to music supervisors for sync licensing tv or film deals along with simply pitching a song to a top genre Playlist or Spotify curators." – Jeseka Price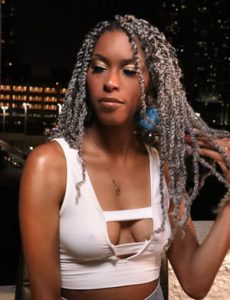 More About Jai Emm:
The New York based singer and songwriter, Jai Emm has honed her skills in vocal music and R&B songwriting for the past several years. Influenced by her formal training during childhood, she has carved a unique combination of electric sounds, contemporary melodies and high vibes that feel both refreshing and familiar simultaneously. Her newly released project, Laissez Faire, celebrates freedom and the innovation and creativity that is birthed with the absence of outside influences.
New Single "All For Some" Check out below:
SPOTIFY LINK: https://open.spotify.com/album/2sNyWwTC4kvaWlvCSdq3rY?si=qPViw9CnSfCqUX9hrhAG6w
APPLE MUSIC ITUNES LINK: https://music.apple.com/us/album/all-for-some-feat-jai-emm/1610862524?i=1610862528
TIDAL LINK: https://tidal.com/track/217429097
QOBUZ LINK: https://open.qobuz.com/track/147632216
YOUTUBE LINK: https://youtu.be/ZeVvYpFAKsE
For More on Artist Jai Emm Follow Her Social: IG: @Jai_Emm | https://lnk.bio/jai_emm
To Keep up with The Price Royalty Catalog: https://music.apple.com/us/artist/price-royalty/1585781965
IG: https://instagram.com/priceroyaltypublishing?utm_medium=copy_link