Born in the city of New Orleans, ODYC (pronounced "Odyssey") was raised in church since a young child. He used his experiences in the church and the streets which he grew up on as his influence his style of hip-hop. After being asked to perform at a church night function he felt the calling of God on his life to promote the gospel of Jesus through the genre of Hip-Hop. ODYC performed at a number of churches, auditoriums and even the local TV station.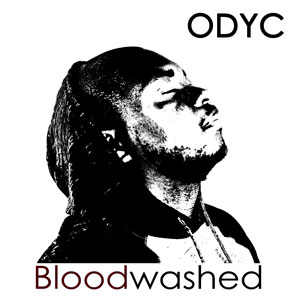 Then Katrina happened…
Everything was moving on a great path, then Hurricane Katrina hit the city of New Orleans which changed everything. ODYC moved to Juneau, Alaska and actually stop writing for a while. He had done some soul searching & even contemplated never writing or performing ever again.
It wasn't until he began spending time in his Bible that he renewed his faith and understanding that he began walking in the path that God laid out for him many years before. ODYC's upcoming first independent album release titled, "Blood Washed" will be released June 02, 2017.
Album Description:
ODYC is a Hip-Hop artist with the love of telling about his relationship with God & always being unashamed to preach the gospel either with spoken work or rhythmically through music.
ODYC is on radio rotation with the track "Too Strong"  – a song off the album "Blood Washed", released June 2017.
Links to ODYC's Music:
ODYC music site:
https://www.jboaudioe.com/odyc-press-kit
YouTube:
https://youtu.be/xKgOhRfr75k
CD Baby:
https://store.cdbaby.com/cd/odyc2
iTunes:
https://itunes.apple.com/us/artist/odyc/id128864088
Google Music:
https://play.google.com/music/listen?authuser&u=0#/album/Bl6mk3oigbskq5rz3jjx2gd7k6m/Odyc/Time