Based on Team Shawn's profile and achievements it can be easily assumed that he is a passionate, hardworking, and driven individual who is dedicated to his craft as an artist and music producer. He recognizes the importance of having a dedicated fan base and is concentrated on building a strong connection with his audience. Team Shawn is a masked artist who values consistency and is motivated to keep pushing himself forward to reach the highest levels of his skillset. Focused on providing his fans with a future bass style of music, he wants to get out of his comfort zone, travel the world, and expand his skills as a music maker.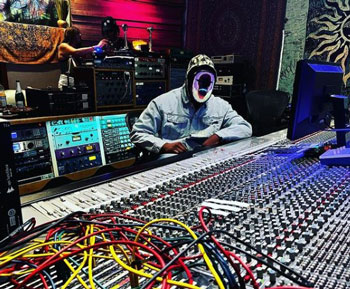 In terms of his personal beliefs, Team Shawn wants to spread the message of kindness and respect in the world. He believes that people should be more compassionate towards one another and put an end to hate and violence. The year 2022 saw Team Shawn release a series of stunning singles, including "Cold Outside", "Again", "All For Nothing" ft. Mimi Foxx, and "Waiting On You". He has kicked off 2023 with "When Im With U", and is set to release the single, "Three Words".
Team Shawn's music tracks are not just songs; they are eventful experiences. You can hear the transition into the next phase of his career with each release as he conveys it in the most captivating way imaginable. His releases usually includes breathtaking features, and all share beautiful messages and unique productions. He is certainly working towards cementing his name as one of the biggest in all of EDM music, and future bass, in particular.
Team Shawn's music explores all aspects of the spectrum and best highlights the emotions that make us human. Many EDM artists are overlooked when it comes to this aspect of their music and don't receive the recognition they deserve in mainstream media in comparison to some of the more sensitive pop singers they continually push. "When Im With U" is a perfect examples of how Team Shawn blends emotional lyrics, spellbinding, soulful vocals and effervescent synths over a thumping beat.
Lead singer Liam's unmatched vocal tones, combined with the magic of Team Shawn's production, deliver an immersive listening experience. The song focuses on both Liam's vocal chops and Team Shawn power synths. Without forgetting about the muted guitars which incessantly drive the arrangement along with the percussion. This song takes captivating twists and turns, and is one that everyone can relate to, both musically and lyrically.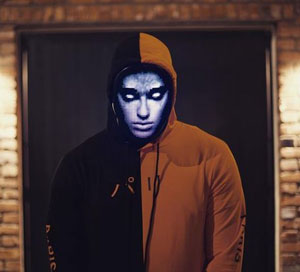 Highlighting the kinetic sound of Team Shawn's production, and the sweet soulful melody of Liam's voice, "When Im With U" is a spectacular representation of the producer's ability to mix juxtaposing sounds that just fit so well together. This formula is successfully replicated all across Team Shawn's playlist, with various singers, implying that he is no one trick pony.
The new song, "Three Words" is one of the thundering Team Shawn tracks despite the slow-burn beat. The twisting synths and growling bassline gives the song literally explosive intensity. The vocals that is unforgettable successfully hypes you when you hear it build in the pre-chorus. "Three Words" perfectly displays what Team Shawn is all about as he is one of the few EDM artists who manages to build atmosphere and rebuild the anticipation in a song multiple times over. Once the song's apex arrives, he is able to bring it back down and then raise it again.
"Three Words" is a crawling rollercoaster of hypnotic adrenaline and emotion, and is exactly what gets you high on Team Shawn's music. I can personally say that every vocal-driven track Team Shawn has done so far, has been sensational and always lives up to expectations. This latest track does not fall short of that goal. Overall, the consistent combination of luscious soundscapes, soaring vocals, emotional energy, and dancefloor-friendly beats make Team Shawn's music alluring and exciting for EDM fans.
OFFICIAL LINKS:
https://withkoji.com/@teamshawn
https://instagram.com/Teamshawnmusic/
https://open.spotify.com/artist/7Hj5IggWQnS9UU4bOdrOjG
https://teamshawn.net/