Experimental trap music is a sub-genre of trap music that incorporates experimental elements such as unconventional sounds and production techniques. It's a sound that's shaking up the traditional rap and hip-hop scenes, and one artist in Georgia, USA, is leading the charge. That artist is Trvpstar.
Trvpstar: The New Sound of Experimental Trap Music
Trvpstar is an upcoming grinder in the experimental trap scene who's been making waves in 2023 with two singles, "She" and "La2y". He's known for his distinctive flow and delivery that sets him apart from other trap artists, and his ability to switch between rapid-fire bars and intoxicating adlibs. Trvpstar merges elements of alternative, rap, hip-hop, and trap, as well as vibe-inducing effects in his music.
The Future of Music: "She" by Trvpstar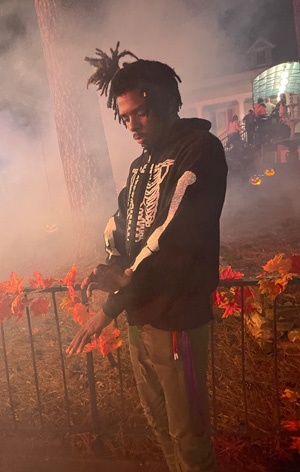 Trvpstar's single "She" is a testament to his innovative style and the future of trap music. It runs on jazzy piano lines, low-ended 808s, and skittering hi-hats, and Trvpstar's vocals are resonant and colorful. They're complemented by vivid storytelling that captivates listeners, and every musical and vocal ingredient is fine-tuned to mesmerize even the most skeptical audience.
"She" embodies heavenly futuristic vocals and a trap beat that penetrates the soul. Trvpstar is pushing the boundaries of conventional music and looking to break down the barriers of the under-represented demographic in the mainstream music industry. He aims to be at the forefront of a new sound, and with "She", he's well on his way.
A Fluid Approach to the Craft: Trvpstar's Sonic World
Trvpstar takes a fluid approach to his craft and always looks to experiment with different soundscapes and textures. His lyricism is straightforward, outspoken, and wrapped up in his experiences and ambitions. This, combined with his smooth sonic auras, makes for a highly interesting and unique listening experience.
Trvpstar's seamless and streamlined brand of sonics is sure to enchant fans of hip-hop, rap, and trap. He rhymes and flows so effortlessly on "She" that it creates a whole new intoxicating atmosphere, one where you feel like you could just float away with the vibe and eclectically strung production.
A Force to be Reckoned With
Trvpstar is an experimental trap artist who's looking to make his mark on the music scene. With his alternative and unorthodox style, he's introducing us to a new sound that's sure to make waves. By releasing "She" and "La2y" in 2023, Trvpstar has shown us all the potential he has to change the game and be a force to be reckoned with.
Trvpstar is one of the rare artists who, as well as possessing an undeniable charm, charisma and that raw and pure songwriting brilliance, also has the ability to fully entertain with his music. He has created a sonic world of his own, and the result has been nothing short of alluring on "She". So, if you're looking for a fresh new sound in rap and hip-hop, look no further than Trvpstar. This experimental trap artist is the real deal, and he's definitely one to keep an eye on in the coming years.
Connect with Trvpstar on Instagram: https://www.instagram.com/itztrvpstar/