The first time I heard "Crazy," the new track by Clay Joule & Elisa Mammoliti, I couldn't help but think of the famous phrase from Jimmy Hendrix: "You have to go on and be CRAZY.  Craziness is like heaven"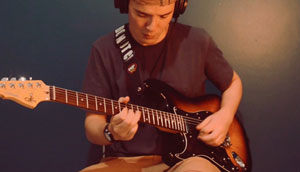 Clay Joule always has insightful observations thanks to Elisa Mammoliti. The tone is joyful and amusing, despite the frequently serious and emotional, profound and strong material. A tribute to the people who dared to go against the grain and made it.
The music is a beautiful addition to the words. It features an infectious pop beat, some funny asides and a clever "behind the door" joke, and a limitless enthusiasm that verges on ecstasy. However, Elisa Mammoliti's vocals help to elevate the song from being a generic pop ditty to a standout masterpiece. She balances the Joule's strong male voice with misty harmonies, operatic crescendos, and delicately woven soothing spoken word. The song's excellent dynamics were made possible by the captivating interplay between the male and female vocals.
The last remark in Crazy's music video is an indecorous yet amusing burp, which reflects the casual attitude with which we approach our daily lives. The final minute of the song features more sipping guitars that add muscle to the melody, as well as a number of odd interludes, including NASA rocket lunch countdowns, piano keyboard madness, rocket take off explosions, bubble bursting, and film quality soundscapes. As the song's soaring guitar solos and catchy dance rhythms wash over you, you can do nothing but move your body in response to the pop-rock greatness within you.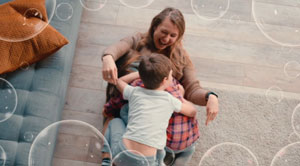 Clay Joule has shown himself as an innovator whose work consistently shocks and amazes his audience. He isn't constrained by the conventions of any particular genre as so many other artists do. The hard work paid off, as "Crazy" demonstrates once again that Joule can compose in any style and create something that seems deep or "crazy" to the masses, avoiding the typical issue of boredom that most musicians have to face.
This music serves a greater purpose, and it's important enough that you should pay attention to it.  A call to action to "Stop Phubbing & Stay Crazy," performed in the artist's own words. As Joule puts it: "I am crazy for my own immunity." 
This prevents him from going crazy about the new societal issue that we all must face. It's healthy to embrace your inner craziness, since those with a healthy dose of insanity are stereotyped as free-spirited and carefree. People who prioritize their online social lives on their cellphones above their real-world connections, on the other hand, are often completely deranged.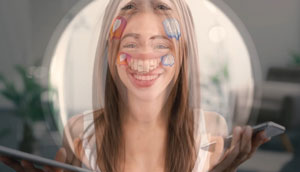 The word "phubbing" is the unpleasant behavior of ignoring or snubbing someone face-to-face while engrossed on one's smartphone. Although the term "phubbing" is not widely used, 51% of Americans in committed relationships say their spouse is sometimes or sometimes distracted by their phone during conversations, with 40% finding this frustrating and hopeless. Relationships with close friends and family may be affected by the way Americans feel about phone disruptions. It makes the predicament much worse.
So little can be done to stop Phubbing. In an effort to get the world's 5.22 billion smartphone users to put down their devices and reconnect with the world around them, a new app called CRAZY– was just created. Musical theater singer Elisa Mammoliti was called back to Truwan Studio to turn CRAZY into an exciting show.
Listen to this wild track by Joule and check out this wild music video:
SPOTIFY: https://open.spotify.com/album/0J4hyivOvXWsZJoSlgHuCk
YOUTUBE: https://youtu.be/JY5q4fKzYVc