Live Action Music – bringing you the hip-hop stars of tomorrow, put together by Devon Black GRM presents the concert series that kicked off on May 29th @The Ivy Room, and is hosted by none other EYE'Z.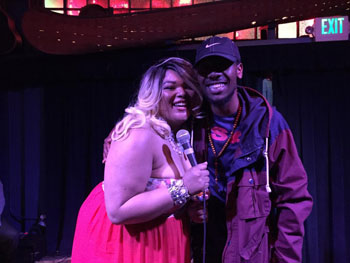 The Live Action Music concert series showcases some of the best and most exciting upcoming hip-hop / rap artists from across the US.
"Live action music is where you come to see the hip hop stars of tomorrow!" says Eye'z.
The line-up for the previous event included: Imerald Brown, Dave Allen, Blaze Hon, Gung, Youngroka, Stogie Brodie, Hugh Lee, TeamGummie and S.O.N.S.
The event in May was a huge success – underground hip-hop fans and live music lovers will feel right at home – the next event is August 28th, 2016, at The Ivy Room, Albany and will be recorded and aired on local T.V.