Jaye Valentine releases her EP entitled "SPECTRUM", featuring the smash hit "Alter Ego" which has earned the artist heavy airplay throughout the U.S. and in the U.K., and spotlights in music magazines and blogs, including Billboard, Hype Magazine, Black Vibes, and Access Unlocked.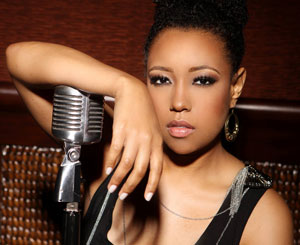 "SPECTRUM" is Jaye's third solo project. She first embarked on a career in the music industry at the age of 13 as a member of the girl group Beget. Since then, she's shared the stage with Mystikal, Silk, The Temptations and other high profile artists.
Digging into the true melodic core of this album, Jaye Valentine has some serious, and I do mean serious skills. She can take anything and make it into something that you want to hear over and over again, and you find yourself falling in love with the lyrics because you can relate so much to what she is saying.
It's like she has lived in your shoes and was a fly on the wall when you were going through a situation. A relationship is something that will always need to be openly discussed the way that she does on "Won't Ya Bae" and "Last Time".
There 6 tracks on "SPECTRUM" is equally divided between seductive mid-tempos, lush ballads and fiery club bangers, providing a sharp focus on who Jaye Valentine is right now as a performer, woman and as a creative force. She swoons on "Mic Check", sizzles on "Alter Ego" and grooves on "This Night Only".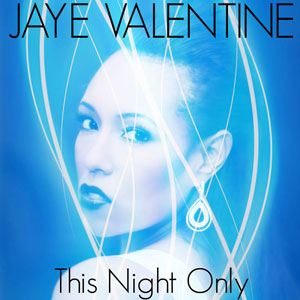 This EP is the sound of a grown woman clearly staking her claim in the world and redefining expectations of who she is. The vibe is mature, playful, deeply passionate and sexually confident.
Jaye Valentine is the epitome of what a true performer, artist, and song writer should be. You can ride to the whole EP without skipping any songs. You can dance, you can ponder, and you also can relate. Jaye shares writing credits on all of the songs with the exception of the intro.
Other writers featured on the EP include Tradina Kelly ("Won't Ya Bae," "Alter Ego," "This Night Only"), Thaddeus Kelly ("Alter Ego" and "Mic Check") and Jerrile Wilcox ("Be Alright"). The EP features production from Jerrile Wilcox, with the exception of "Alter Ego" which was produced by Sickstrumentals.
Jaye Valentine has been on her grind since her young teenage years. Now that she is an adult, she is ready to take the music industry by storm with her EP, "SPECTRUM" as well as her smash single "Alter Ego".  Remember that when overwhelming situations come before you, Jaye Valentine has a song to set the mood!
OFFICIAL LINKS:  WEBSITE – AMAZON – INSTAGRAM – TWITTER – FACEBOOK – YOUTUBE